We've all got that favorite jacket, the one you considered for a long time before taking the plunge and investing. It suits every occasion and every location, and you know it's worth the investment because of all the compliments you get.
But how do you make sure your favorite jacket stands the test of time, particularly if you're wearing it in any kind of weather? The best tip for any jacket is to read the label and follow accordingly but here are some additional tips and tricks to keep your jacket looking just like new.

Tips to Correctly Store your Leather Jackets
After the thousands of jackets and leather products produced by The Jacket Maker and the continued efforts in developing effortless systems to achieving the most ideal leather pieces in the world, we understand just the same, how important it is to store leather jackets correctly; to ensure optimum usage and durability.
Below are a few vital points on items you definitely must-have for suitable storage of your leather jackets:
1. Wide and smooth wooden Hangers
it is vital to use the correct hangers depending on what type of leather piece you are about to store.
For leather jackets, for instance, use a wire hanger that is able to properly support the shoulders of your jacket, so it does not droop downwards. Should this happen, your jacket may quickly be misshapen over time.
While wire hangers are a big NO-NO!!! Wooden hangers are so much better for this purpose.
It is crucial that you hang your leather piece as opposed to folding it as would some people, as this method would only leave you with creases that you won't be able to ease out in the future. Hence, using a wide hanger is best.

2. Climate Control
We're not talking conspiracy theories, we simply mean that leather storage is best suited to the climate-controlled area.
Any kind of exposure to elements such as heat, sunlight or moisture will definitely jeopardize the quality of your leather.
Remember certain product instructions on certain labels that say "Keep in a cool dry place".
Any kind of exposure to elements such as heat, sunlight or moisture will definitely jeopardize the quality of your leather.
Remember certain product instructions on certain labels that say "Keep in a cool dry place".
3. Professionally Stored
It is not uncommon for some people to seek the help of professionals, even when dealing with leather storage.
Chances are your local cleaners may sometimes offer this kind of service which you can go for, if you prefer to let your prized leather jackets be handled professionally.

4. Leather Conditioner
Using a good leather conditioner is another key element for the correct storage of your leather jacket.
This will preserve not only the leather quality but further retain moisture which is a great factor to reach in this process.
Apply the leather conditioner using a cotton swab for the easy breezy procedure.
5. Storage Containers
When talking containers, many people have their own take on which types of containers they prefer to use and which work best for them based on experience, which is totally fine with us.
However, we'd recommend you use anything from fabric bags to wooden trunks and suitcases.
By NO MEANS should you even consider using plastic containers for leather storage as this prevents the leather from breathing which is crucial for its longevity?
Should there be more than one leather item, make sure each has enough breathing space in between for ideal durability.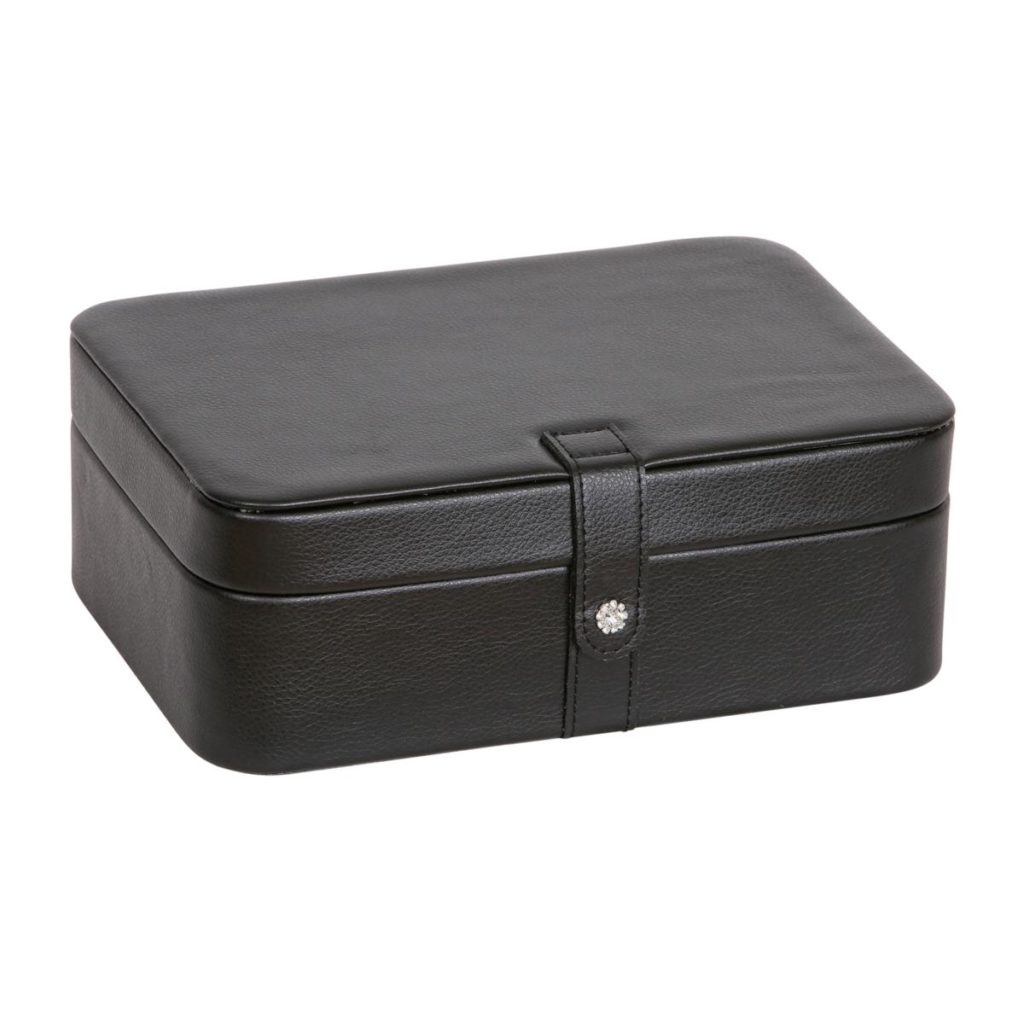 6. Acid-Free Paper
It is important to stuff the insides of your jacket or leather garment with acid-free paper and then close all buttons or zipper closures or perhaps both; if you have them.
You could also do the same for the outside of your leather product for extra protection from the chemical transfer or other elements that could destroy the leather while it is in storage.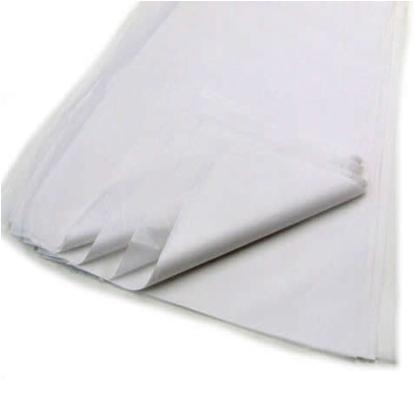 How to Clean a Leather Jacket
Many leather garments have aftercare labels that should be followed, but the secret of home care lies in testing first on a hidden area such as an inside facing or under a pocket flap. If any color is removed, stop immediately as the treatment is not appropriate.
Check the trial area for any damage before starting on the outside of the garment. If the test area has been wetted it should be allowed to dry naturally before checking for changes.
Whatever treatment is used, work on one panel at a time and finish that one before moving to the next. Give each panel the same treatment for the same length of time. If you use a proprietary product, follow the manufacturer's directions carefully.
1. Using Soap and Water
Mix up a mild soap solution–
Run a few ounces of warm water into a large, open container. Add about two teaspoons of liquid dish detergent and stir until the soap is completely dissolved. The goal is to produce a very gentle solution you can use to wipe down your jacket without damaging it.
Wet Leathers
If a garment gets seriously wet you need to take special care to prevent the leather suffering as it dries.

Wet a soft towel or sponge. Submerge the towel or sponge in the soapy solution. Wring out the excess liquid. The towel or sponge shouldn't be sopping wet, just damp. If it's too wet, the water can soak into and saturate the leather, potentially causing even more damage.
Wipe down the outside of the jacket. Run the damp towel or sponge in long, smooth motions rather than forcefully scrubbing. Pay particular attention to water spots, discolored patches and places where dirt or oil has built upon the leather. Clean the entire jacket, re-wetting the towel when needed
Clean off the soap and pat the jacket dry. Wipe the jacket again, this time using clean water to clear away any soap residue. Make sure there's no standing water remaining on the jacket. With a dry towel, pat the leather until it is completely dry. Hang the jacket up in a closet and allow it to finish drying.
2.Using a Leather Cleaner
These contain ingredients that scrub away dirt and stains and oils that help soften the leather and keep it healthy. You can typically find leather cleaners at superstores, along with any place that specializes in leather.
Apply the leather cleaner to the jacket. Squirt a dime-sized glob of leather cleaning solution onto the dirty part of the jacket. Some leather cleaners are gels, sprays, or bars. If you're using any of these other kinds, always start with a minimal amount of cleaner and apply more as needed.

Rub the cleaning solution into the leather. Take a soft, clean towel and massage the leather cleaner into the surface of the jacket. Use slow circular strokes, rubbing outward in a spiral. As you work the cleaner in, it will collect dirt and remove water spots that have set into the leather

Remove excess solution. Use a separate towel to wipe off any leather cleaner remaining on the jacket. The jacket should have a clean, rich sheen to it when you're finished. Afterward, your jacket will look like new and the leather will be moisturized and protected, keeping it in good shape for months.
3. Caring for Your Leather Jacket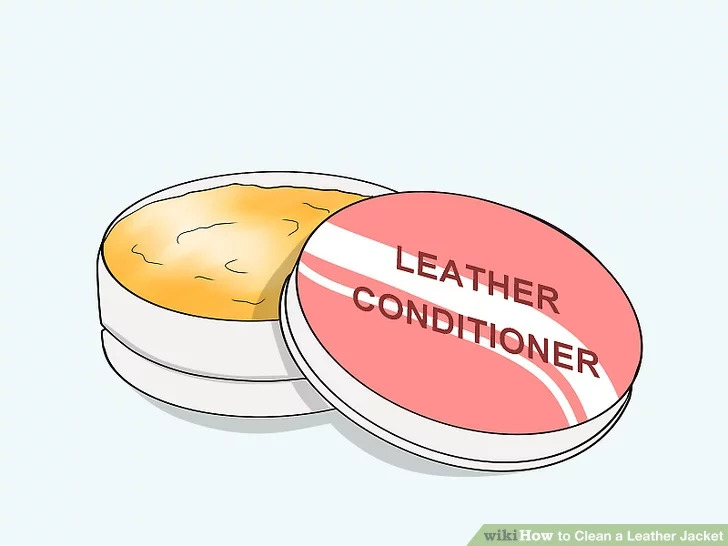 Check the manufacturer's instructions. Read the label inside the jacket. The manufacturer will have provided specifications according to the type and grain of the leather, and any important warnings. In most cases, the manufacturer will suggest a preferred cleaning method. It's a good idea to stick to this in order to avoid ruining your jacket.

Waterproof your jacket to prevent damage. No matter what kind of leather jacket you own, you should spray it periodically with a waterproofing agent. This seals the pores in the leather. Water will simply bead and roll off the leather, and the jacket will be no worse for wear.
Treat your jacket with leather conditioners. Once a year or so, apply a leather conditioning cream to the entire outer surface of your jacket. Conditioning your jacket defends it from moisture, leaves it soft and flexible, and prevents cracking and splitting.

Have soft leathers professionally cleaned? To avoid damaging them, do not clean jackets made of soft or textured leathers like lamb or suede at home. A qualified leather expert will have the knowledge and equipment to rid your jacket of even the most stubborn stains, and you won't have to worry about tearing or shrinking the leather
Store your jacket properly. Keep your jacket laid out or draped on a hanger when you're not wearing it. Put it in a cool, dry place. Clean and condition the jacket once a year. As long as you take good care of your leather jacket, it will stay in top condition for years and years, and may even outlast you,
Wet Leathers
If a garment gets seriously wet you need to take special care to prevent the leather suffering as it dries:-
Remove large or heavy items from the pockets so they don't distort the garment as it dries
Blot carefully with a dry towel to remove excess water
Allow to air dry naturally at room temperature and keep away from sunlight or direct heat
When dry you could apply an appropriate leather conditioner or protective product
DRY CLEANING
The relative expense of dry cleaning can make it an unattractive option, but where appropriate it's the best method of cleaning your leather garments.
Most leather garments are considerably worn and heavily soiled because many consumers don't think about cleaning leather garments until they have been worn for a number of years – making them difficult to clean.
Whilst cleaning, refinishing and pressing of leather garments require considerable skill on the part of the cleaner, the consumer should always ask for the considered realistic expectation of the cleaner.
Dry cleaning is a complicated process where important oils are removed from leather during dry cleaning. Normally these oils will lubricate the leather fibers, keeping them soft, but their partial removal can leave garments feeling firmer and lighter in appearance after dry-cleaning. The dry cleaner therefore needs to put oil back into the garment after dry-cleaning to soften the garment and bring it back (as near as possible) to its original feel and color.

Dry-cleaning do's and don'ts : –
Don't let a garment become heavily soiled before having it cleaned.
Have matching pieces, e.g. a skirt and jacket, cleaned at the same time.
Give your cleaner any care information that came with the garment.
Point out any stains and ingrained soiling.
Be prepared for a change in color depth after cleaning as some dyes used on leathers are soluble in dry-cleaning fluids. The cleaner can correct some color loss but can't always achieve the same depth of shade as the manufacturer.
Some oils which are impregnated into the leather for suppleness during tanning are lost in dry-cleaning, and although the cleaner will use special additives to replace the oils, there may be some change in the feel of the garment.
Always take items to a specialist leather cleaner.